The ancient architecture of temples on Hemakuta Hill in Hampi, India
© Images of India/Alamy Stock Phot
A cluster of ancient shrines. Hemakuta Hill Temples
You are seeing a cluster of ancient temples situated on Hemakuta Hill in Hampi, Karnataka. The temples date back to the 9th to 14th century and hence, belong to the era before the Vijayanagara Empire was founded.
According to mythology, Lord Shiva performed penance on Hemakuta Hill before marrying a local girl named Pampa or Parvati. Lord Shiva was pleased with the dedication of the girl and consented to marry her. Due to this decision of Lord Shiva, it rained gold on the hill. Since gold is known as Hema in Sanskrit, this hill came to be known as Hemakuta.
There are more than 35 temples on Hemakuta Hill. The whole Hemakuta Hill area is encircled with an ancient fortification. Though broken at many places, you can still make out the boundary line circling the hill. Even centuries later, these temples remain one of the major attractions in Hampi.
Today on Bing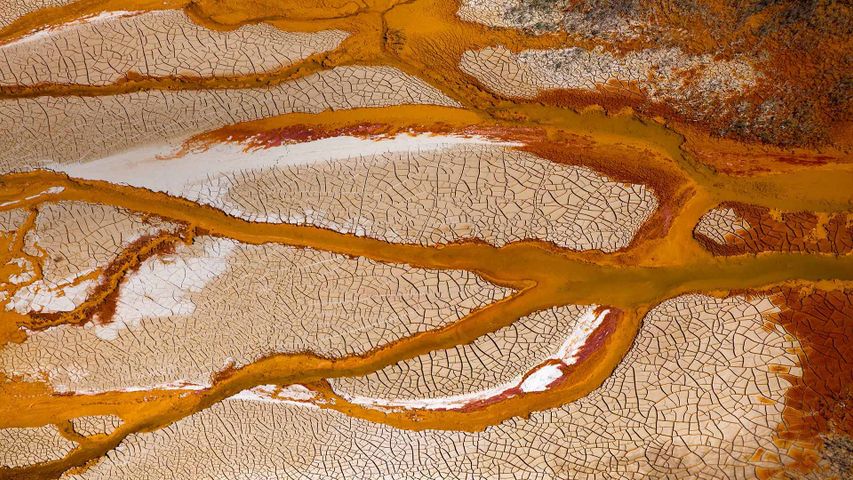 Channels of the Rio Tinto in Spain
Mar 12, 2019