Anjuna Beach in Goa, India
© Dmitry Rukhlenko/Shutterstoc
Celebrating Goa Liberation Day!. Anjuna Beach
Well, if you haven't guessed it yet, we are at Anjuna Beach in Goa – a tiny state in India known for its beautiful landscapes and scenic beaches. Located near Panjim at 21 km, Anjuna Beach is among the most popular beaches in North Goa. A hippie paradise of sorts, it is characterised by its rocky outcrops. From family outings to adrenaline-filled adventures, Anjuna Beach is famed for its golden coastline, nightclubs, beach shacks, watersports, full-moon parties, and flea markets.
We are celebrating Goa Liberation Day today. While India attained independence from British rule in 1947, Goa was liberated from Portuguese rule on 19 December 1961. Among the traders, the Portuguese were the first to colonise or capture India, and the last to leave the country. Today marks the day Indian armed forces freed Goa following 450 years of Portuguese rule.
Today Bing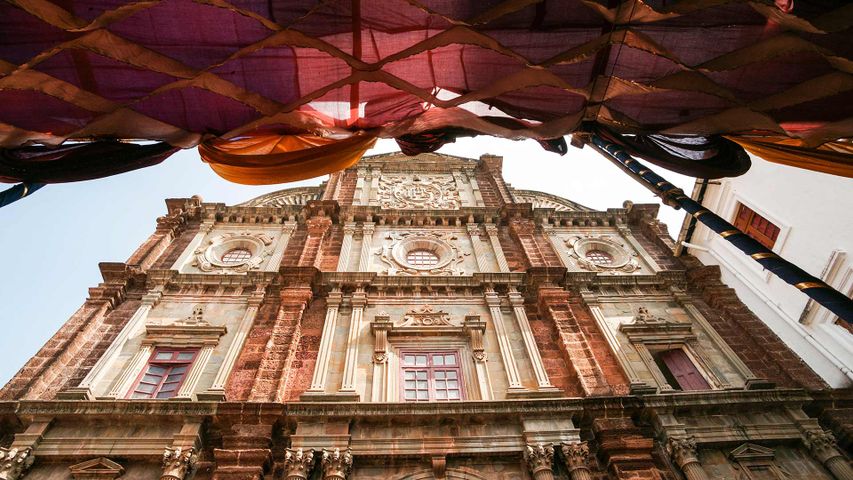 Basilica of Bom Jesus, Old Goa.
Dec 19, 2019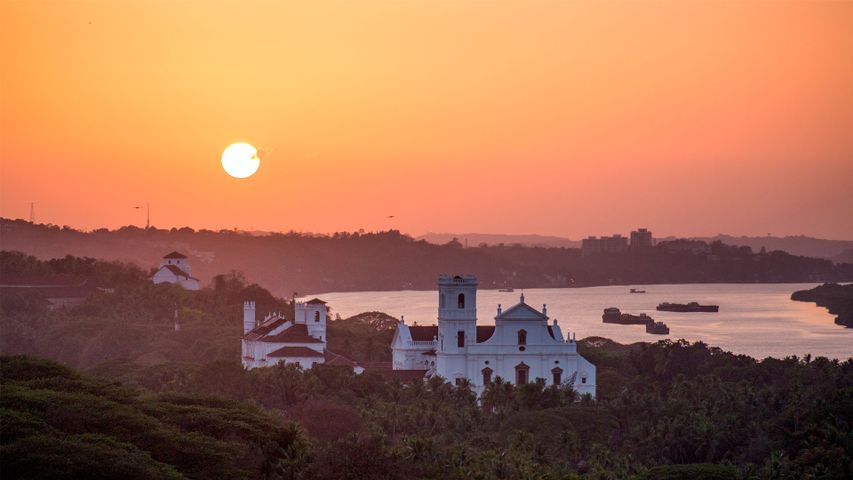 Sunset view in the Old Goa city
Dec 19, 2018