Cherry blossoms in Queen Elizabeth Park in Vancouver, B.C.
© Harris Hui/Getty Image
Vancouver Cherry Blossom Festival
The city of Vancouver ranks as one of the best places in Canada to immerse yourself in the spring cherry blossom season. Over 43,000 flowering Japanese cherry trees, or sakura, bloom across the city. Peak bloom usually arrives between early and mid-April. The Vancouver Cherry Blossom Festival is celebrated during this time as an arts and culture event that brings communities together. The practice of admiring these flowers is inspired by the Japanese custom of hanami. Of course, we can practice hanami virtually with pictures. But if you're lucky enough to have a blooming cherry tree near you, we encourage you to pause and breathe the moment in.
Related Images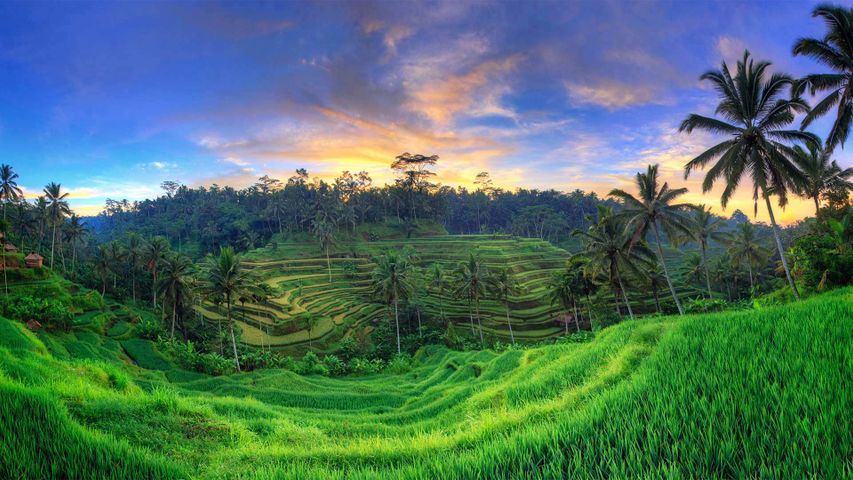 Tegalalang Rice Terraces, Ubud, Bali, Indonesia