Masai giraffe in Maasai Mara, Kenya
© Andy Rouse/Minden Picture
Solo on the savannah. A giraffe in Maasai Mara, Kenya
Our lonely giant is silhouetted on the Maasai Mara, or just 'The Mara' to locals. It's a large national game reserve in Kenya, and one of the world's most important wildlife conservation areas. The preserve was established in 1961 and is contiguous with the Serengeti National Park in Tanzania – together, the Mara-Serengeti ecosystem protects some 9,700 square miles. In addition to our friend the giraffe, the Maasai Mara is home to large populations of elephants, lions, cheetahs, rhinos, wildebeest, hippos, crocodiles, zebras, and many more creatures.
While some zoologists consider the Masai giraffe its own species, most authorities recognise just one species of giraffe with nine subspecies. Masai giraffes like this one are the tallest of those, with males reaching heights of more than 18 feet. They range from southern Kenya, south through the Serengeti, and through all of Tanzania. Though not considered endangered by the Union for Conservation of Nature, all giraffes are a 'vulnerable' species, and some of the subspecies may be nearly extinct.
Until the late 19th century, giraffes were commonly known as cameleopards, due to the mistaken belief that a giraffe was a cross between a camel and leopard. But if you've ever tried to get a camel and a leopard to even go on a first date, you'd know how unlikely this is.
Today on Bing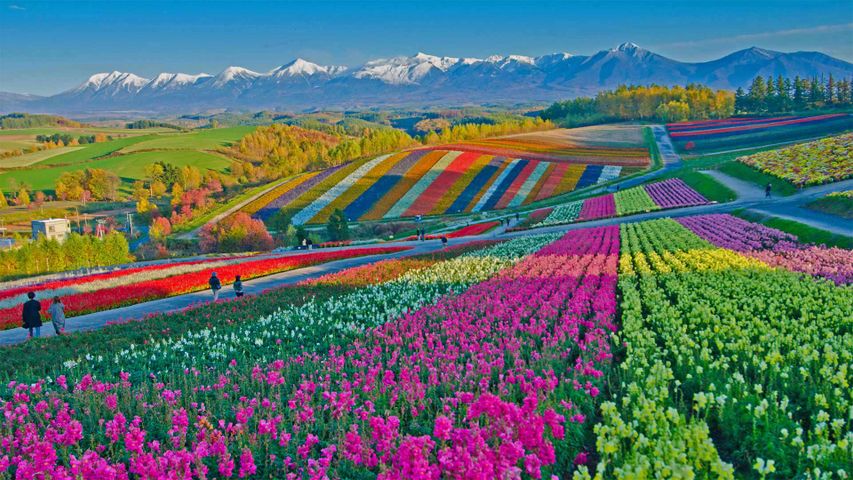 Shikisai no Oka flower gardens in Biei, Japan
May 13, 2021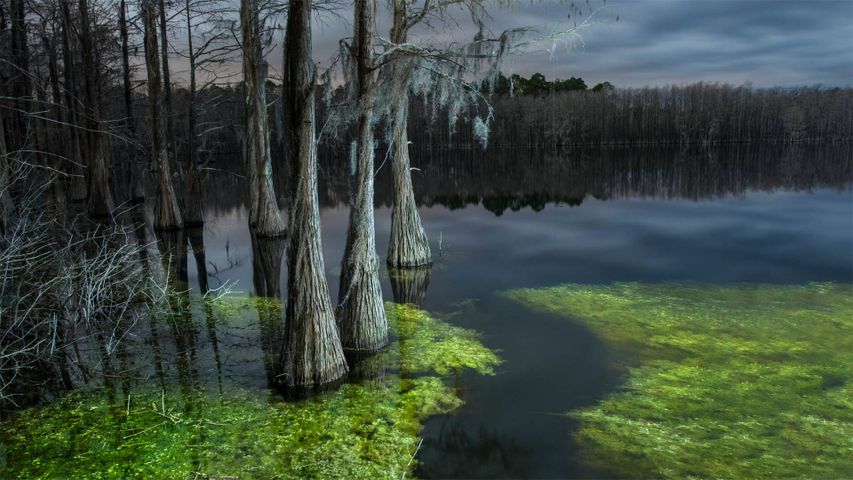 Pine Log State Forest, Florida, USA
May 13, 2019