Travertine terraces, Pamukkale, Turkey
© bybostanci/Getty Image
Pamukkale, Turkey
The stunning travertine terraces and hot pools of Pamukkale, Turkey, have amazed visitors since at least the end of the 2nd century BCE and the founding of the Greco-Roman thermal spa of Hierapolis. Since then, people have enjoyed a relaxing soak in the 36-degree Celsius water, claiming curative powers for many ailments.
Pamukkale is also known as the 'Cotton Palace' because of the fluffy-looking white formations that cover the hillside. It is actually travertine, a soft limestone that is formed over centuries as calcite-filled water drops from springs in a cliff high above. Here it's a stunning white, but travertine can be found in many different colours, ranging from grey to gold.
The terraces and the ancient ruins of Hierapolis are so unique that they were named a UNESCO World Heritage site. New restrictions to protect the pools include a limit on the number of bathers, but there's plenty to see here as you walk around the ruins of the theatre and necropolis, the ancient temples and bath houses in Hierapolis. The hot springs and Hierapolis attract more than two million people a year, making it one of Turkey's most visited attractions.
Today on Bing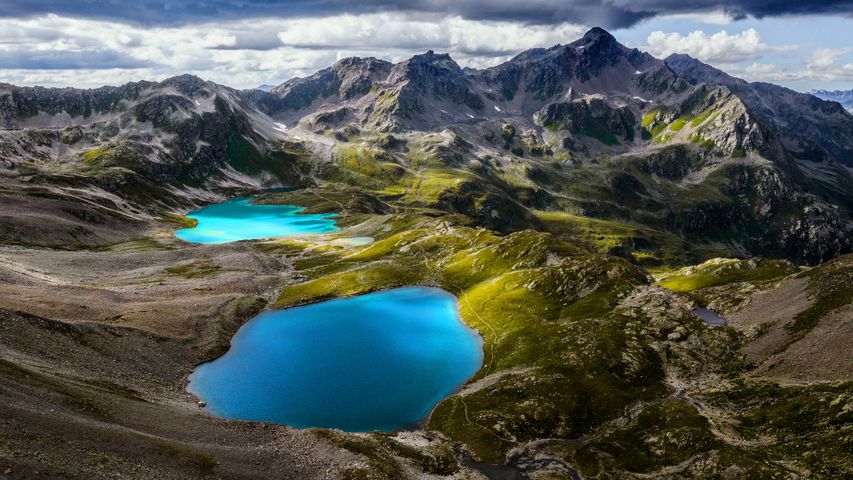 Lagos Jöriseen en los Alpes de Silvretta, Suiza
May 02, 2023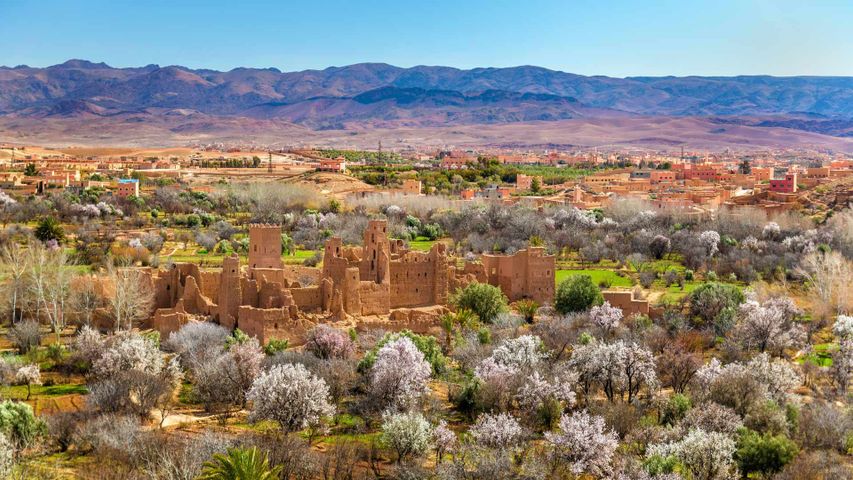 Ruinas de una casba en Kelaa M'Gouna, Marruecos
May 02, 2020