Seven Sisters cliffs, East Sussex, England
© Paul Daniels/Alam
Seven Sisters cliffs, England
This view of the Seven Sisters cliffs on the English Channel coast won't be around forever. While sea defences have been built elsewhere along south-east England's coastline, this area slips away by about 30 to 40 centimetres every year. Those cliffs are created when large chunks of chalk fall away, leaving behind vertical faces. The sea plays a big part, but rainwater too seeps into the chalk layers, cracking them from within as it freezes. The constant peeling away keeps the cliff face sparkling white which, combined with the pristine coastline, makes it a popular backdrop in films, from 'Atonement' and 'Harry Potter' to 'Robin Hood: Prince of Thieves'.
Those cottages are also precariously perched. For 200 years, they have watched over the bay for smugglers, boats in trouble and invaders. But since they were built, the cliff face in front of them has retreated by about 30 metres. Despite a sea wall built after World War II and various additions since, the land on which they stand is slowly disappearing. The cottage owners continue to campaign for defences to protect their homes and this iconic view.
Today on Bing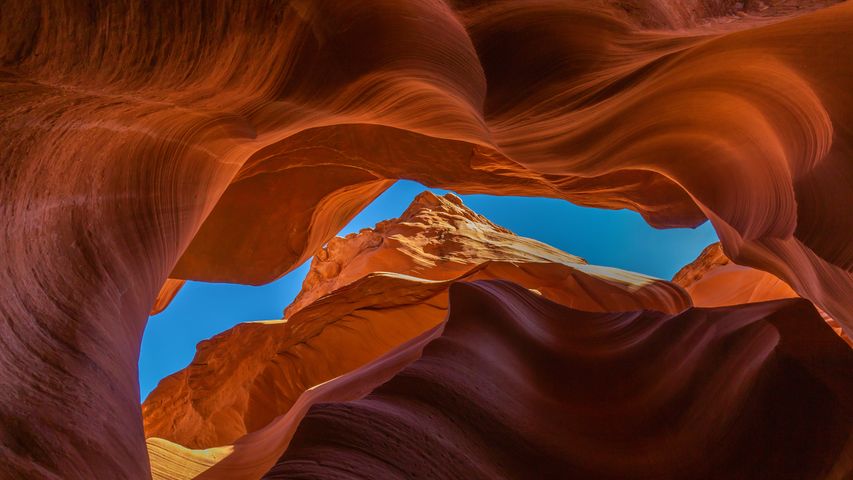 Bajo Cañón del Antílope en Arizona, EE.UU.
Feb 09, 2023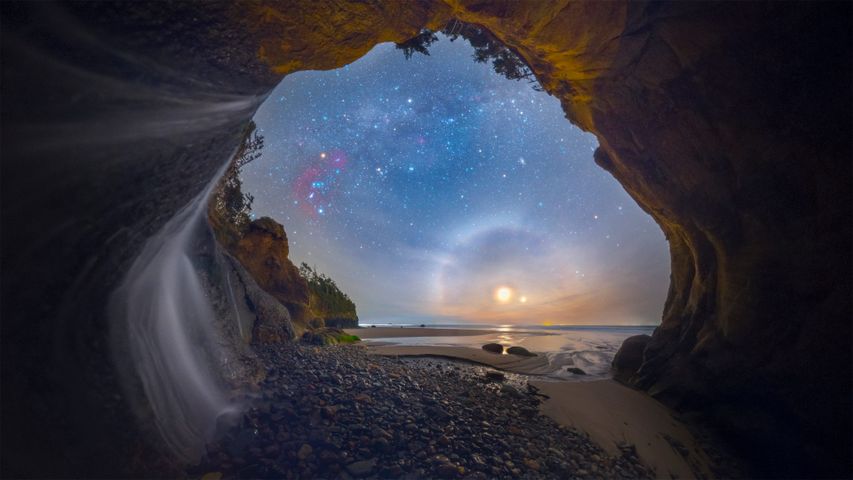 Paraselene en el cielo de Hug Point, Oregón, EE.UU.
Feb 09, 2021