'Field of Light at Sensorio,' by Bruce Munro, Paso Robles, California, USA.
© George Rose/Getty Image
'Field of Light at Sensorio' by Bruce Munro
Artist Bruce Munro was camping at Ayers Rock in Australia with his family in 1992 when he envisioned the art installation on today's homepage. Titled 'Field of Light,' it's currently on display in the United States at a venue called Sensorio in Paso Robles, California, the latest stop in a tour of sites around the world. At Sensorio, a new arts centre that bills itself as representing 'the intersection of art, technology and nature,' visitors will find 58,800 solar-powered spheres, lit by optical fibres, that change colour. When the sun sets, the fibres illuminate, creating a shimmering, interactive landscape in the meadow. The art installation changes a bit at each destination, but Munro tells reporters, 'the one constant is that it does make people smile.'
Today on Bing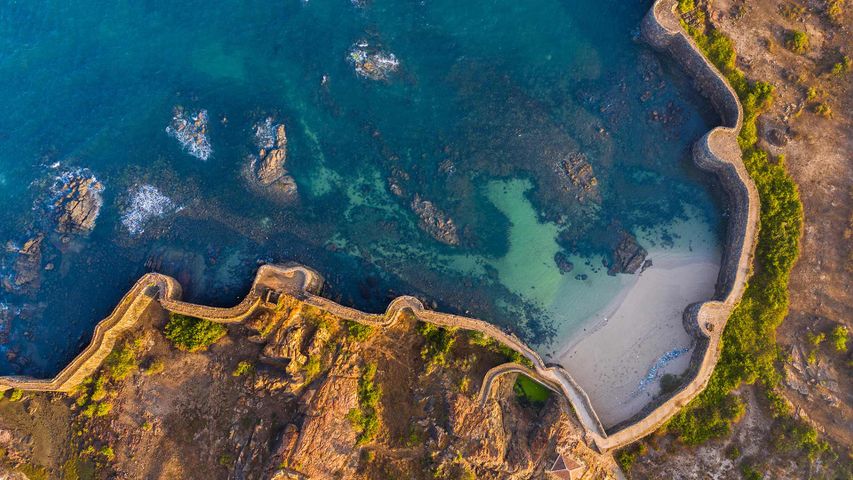 Aerial view of Sindhudurg Fort, Maharashtra coast
Jan 03, 2021
Scenic view of frozen lake, Ladakh.
Jan 03, 2019