Nihangs performing the Gatka in celebration of the 300th year of consecration of the Guru Granth Sahib, Maharashtra.
© Dinodia Photo/age fotostoc
Nihangs performing the Gatka. Nihangs performing the Gatka
Today on Guru Nanak Jayanthi, we bring to you the Nihang, a Sikh warrior sect, known for their numerous victories throughout history, sometimes when they were hugely outnumbered. They are also referred to as the 'Akali' – the immortals. On the occasions of Sikh festivals, processions of Nihangs can be seen performing the Gatka. It is a sword dance (today performed with sticks more commonly than swords), that took shape as a result of the fusion of ancient Indian martial arts with sword practice sessions with the British Indian Army in the 19th century. The style was divided into 2 categories of rasmi (ritualistic) and khel (sport) in the 1880s. Gatka is now considered both a sword dance, and a sport.
Today Bing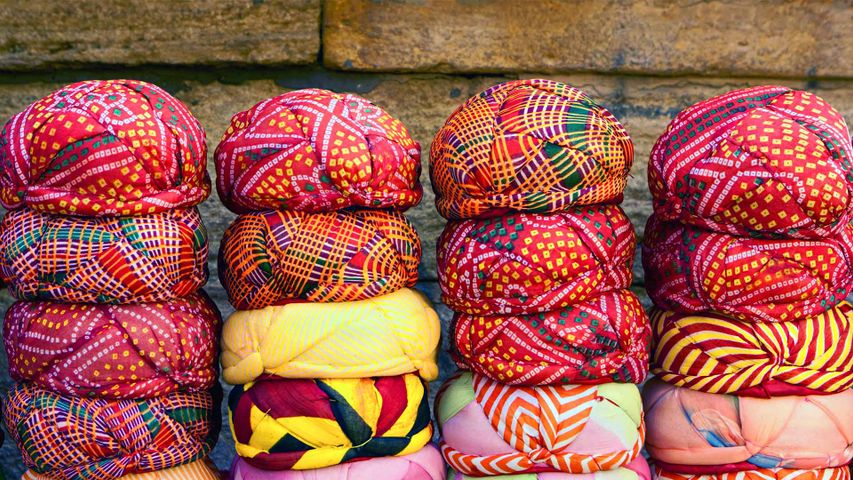 Colourful turbans for sale, Rajasthan.
Nov 12, 2018