Eagle owl bird of prey in Karnataka.
© Anantha Murthy H S/iStock/Getty Images Plu
The Indian Eagle Owl. Careful, if there's a nest near by!
The Indian Eagle Owl is sometimes considered a sub species of its European cousin. It is found throughout the sub-continent, below the Himalayas at an elevation no more than 5,000 feet. These owls tend to prefer rocky forests, scrub jungles and valleys as opposed to thick foliage of evergreens. Most active at dawn and dusk, the male of the species have a distinct long hoot, especially during the mating season which peaks in February. Their chicks are born white and fluffy and take a gradual and long change in appearance to the pale brown and grey feathers of the adult. While the chicks try and spread their wings to appear larger than they are, possibly to ward off possible predators, adult Eagle Owls are known to mob anyone that could cause a threat to the nest, including humans!
Today Bing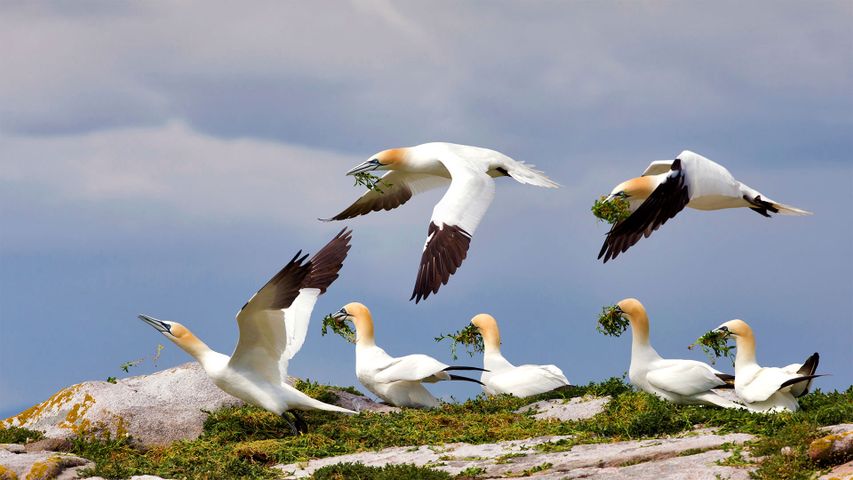 Northern gannets on Great Saltee Island, Ireland
Apr 28, 2021