Sunrise at Mt. Fuji, Japan
© Juan Paulo Gutierrez/Getty Image
Welcome, 2020!. A sunrise to welcome the new year
Is there any nicer view than a sunrise to help start the new year? Today's serene sight is from Mt. Fuji, which aside from being a registered World Heritage Site, has also long been an object of Japanese faith. In fact, many Japanese people used to believe that the god Toshigami appeared with the first sunrise of the year – bringing good luck.
Whether you're watching a sunrise of your own, or getting an extra bit of shut-eye from the night before, here's to another cracking year ahead!
Today Bing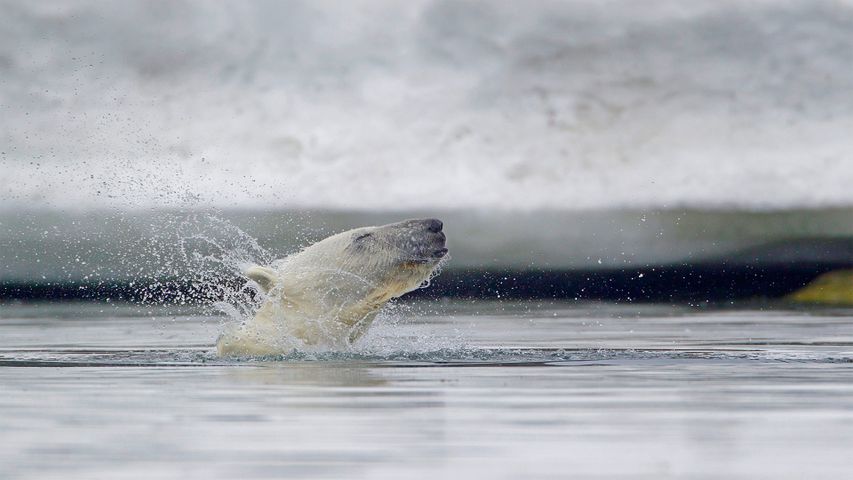 Polar bear in waters off Svalbard, Norway
Jan 01, 2021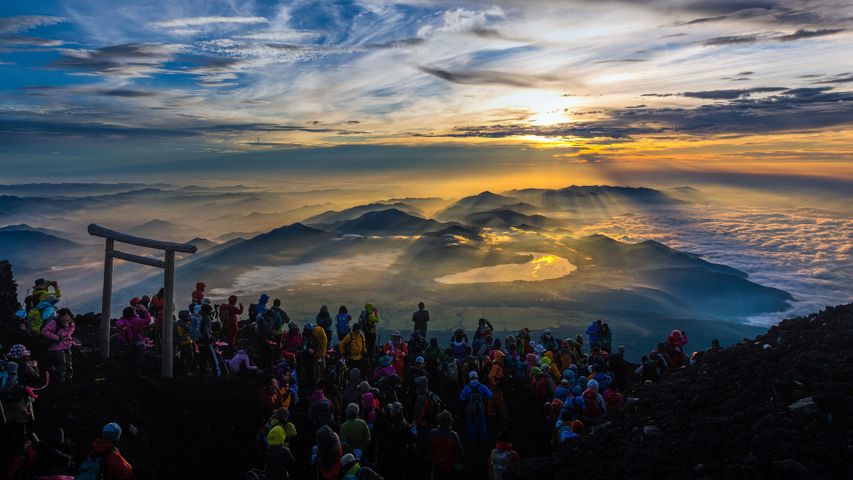 At the top of Mount Fuji in Japan. Happy New Year!
Jan 01, 2019